Are you looking for the best laptop under $500 in 2019? As a technology enthusiast, you must be curious about that. So, if you need an affordable laptop with qualified specifications, read the reviews below. Then, find a laptop that suits your needs. But keep in mind that you shouldn't just pay attention to the price of laptops.  You also have to be careful in paying attention to the features in it.
Lenovo 500e Chromebook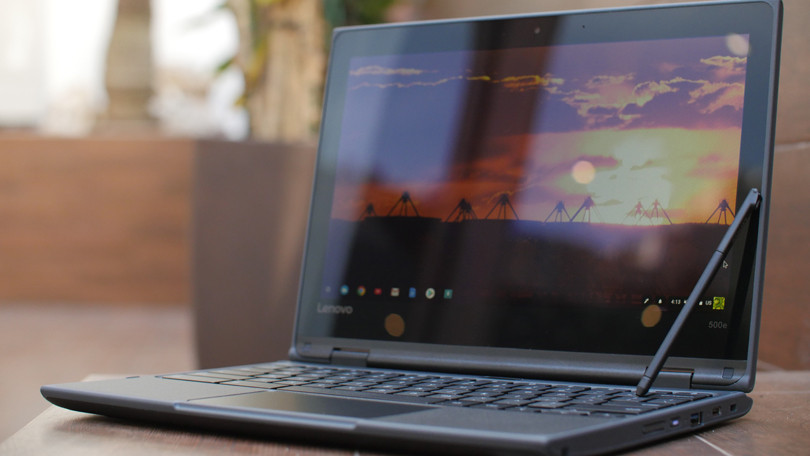 The Lenovo 500e Chromebook provided with a stylus accessory. Also, this Chromebook model marketed at around $349. This device has the support of the Intel Celeron N3450 processor with a 42Wh battery. Further, 500e supports a microSD slot. This series requires about $310.
This Chromebook has a fit screen, which is 11.6 inches. Then inside the 500e machine, 8GB RAM and the internal storage capacity reaches 64GB implanted. On the operating system, this Chromebook is powered by a battery that can last up to 10 hours. Lastly, this laptop performance is supported by a processor from the Intel Celeron N3450 Apollo Lake.
Asus Chromebook Flip C302CA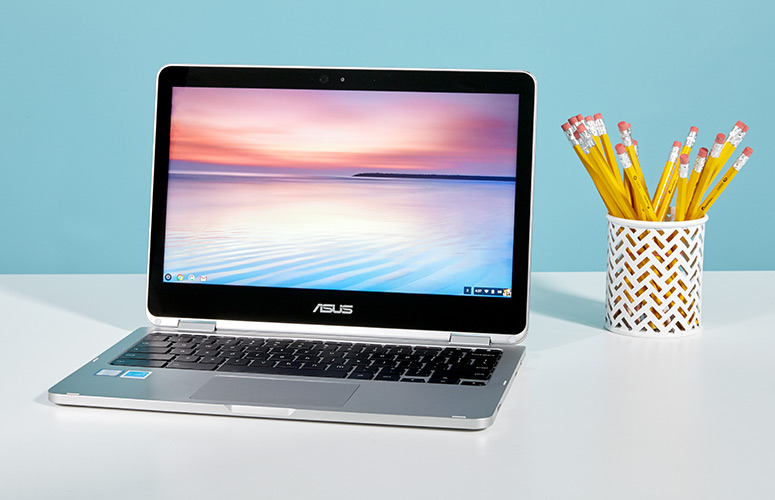 Asus Chromebook Flip is also included in the list of the best laptop under $500. Apart from being equipped with reliable features, this device is very thin and light. That can certainly be the best choice to support your hectic activities. Not only that, you can set the Chromebook Flip C302CA in various position modes. The reason is that this device has 360-degree hinge support.
To boost its performance, the C302CA relies on the 6th generation Intel Core m3 processor. Furthermore, this Chrome OS-based device also provided with 64GB eMMC flash media and Micro SD Card Reader as a storage solution. That combination makes the C302CA called having access speeds like an ultrabook. To have this Chromebook, you have to pay around $469.99.
Acer Chromebook Spin 11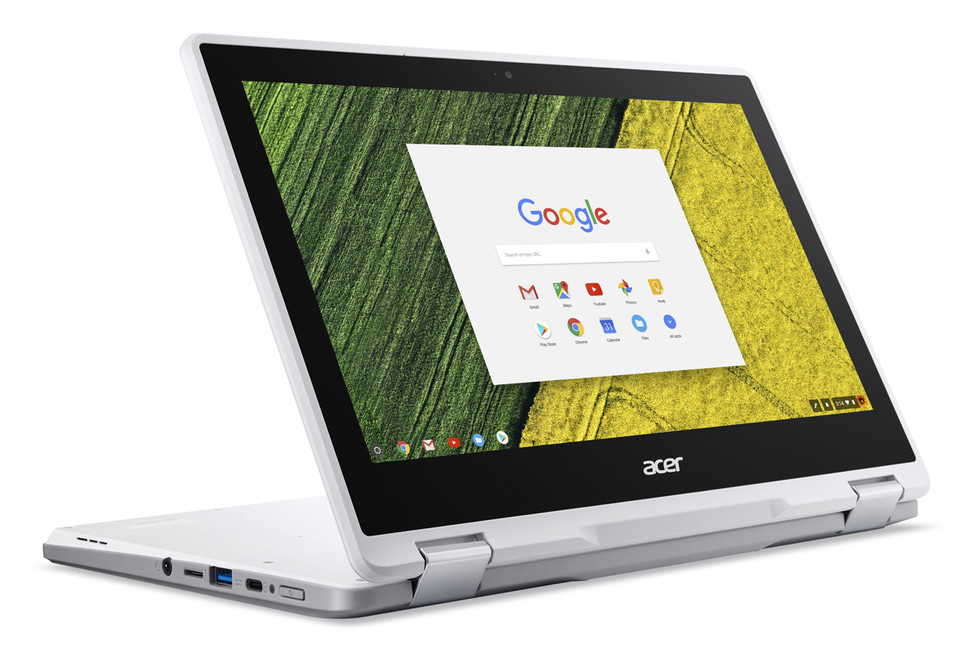 Spin 11 carries the concept of a hybrid tablet. In other words, this device has the ability to rotate 360 degrees and a touchscreen display. This Acer Chromebook screen has a size of 11.6 inches with a resolution of 1366×768 pixels.
In the engine brain, Chromebook Spin 11 relies on Quad-Core Intel Pentium (N4200) processors, Quad-Core Celeron (N3450) or Dual Core Celeron (N3350). To further pamper its users, Spin 11 has configurations such as the Wacom stylus, card reader, webcam, and much more. This device sells for $349 on the market.
HP Chromebook x2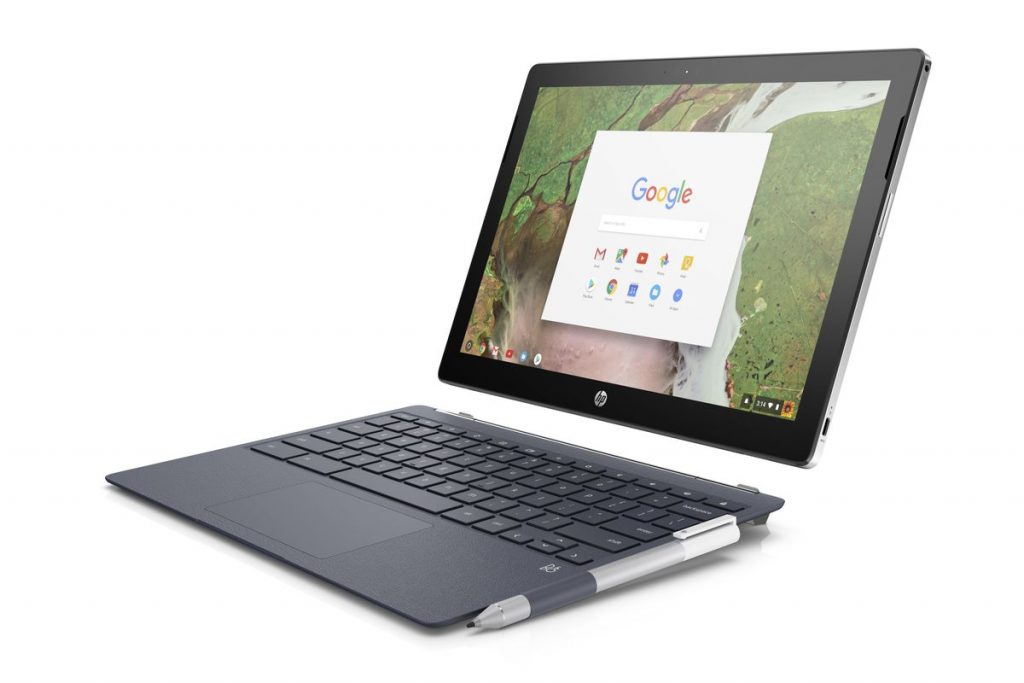 The Chromebook x2 has often named the best laptop under $500 in 2019. That is because the Chromebook x2 has the same capacities as the iPad Pro. This machine itself has a 12.3-inch screen. It also equipped with a keyboard cover and stylus input.
On the operating system, the Chromebook x2 relies on the previous generation Core m3 processor, the Kaby Lake chip. Chromebook x2 also offers features such as a 5MP front camera, stereo speakers, microSD card slot, and much more. The battery life for this device is around 10.5 hours. You can buy this device for $499.
Dell Chromebook 3189 Education 2-in-1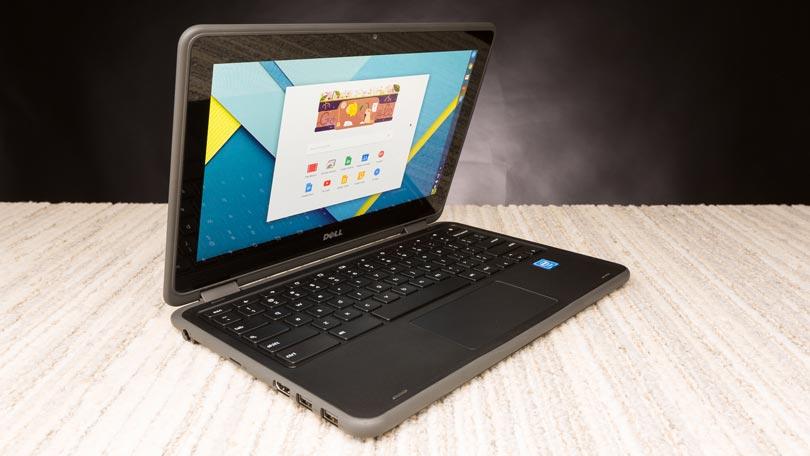 Need a sturdy device? The new line from Dell can be the right choice for you. Dell Chromebook 3189 Education 2-in-1 is claimed to be able to survive if it falls from a certain height. This convertible laptop designed for school-age users. That's why this Chromebook made hardiness.
The price of this laptop starts at $349 on the store. Chromebook has an 11.6-inch screen with a resolution of 1,366×768 pixels. This laptop relies on the Intel Celeron N3060 processor as its smart brain. With that processor, you can surf the internet quickly, do tasks, watch videos, and much more.
Asus VivoBook Flip 14 (TP401CA)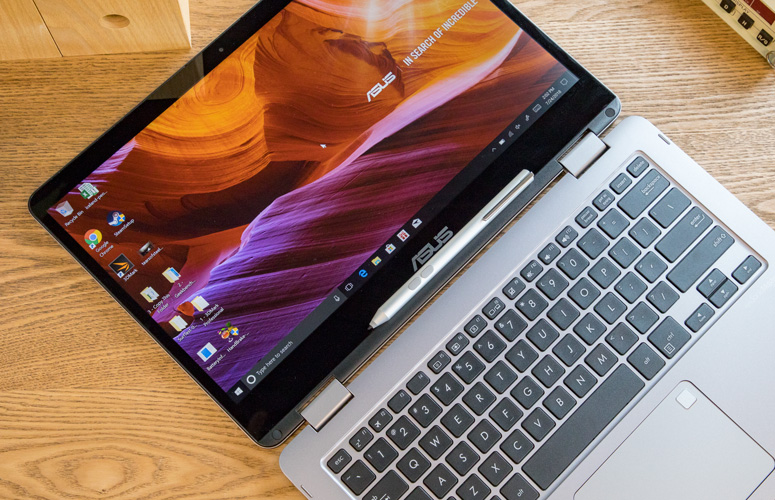 The price of Asus VivoBook Flip 14 starts from $399.99. This budget laptop has a thin, sturdy, and stylish design. In this line, Asus insert a Core m3 processor and eMMC flash storage. Having a 14-inch screen, this convertible laptop weighs only 3.31 pounds.
Also, the VivoBook Flip 14 screen provided with full HD features that have a resolution of 1,920×1,080 pixels. Another advantage of this laptop is that the sound system is very good. The sound produced by the VivoBook Flip 14 remains clear at the top volume.
Microsoft Surface Go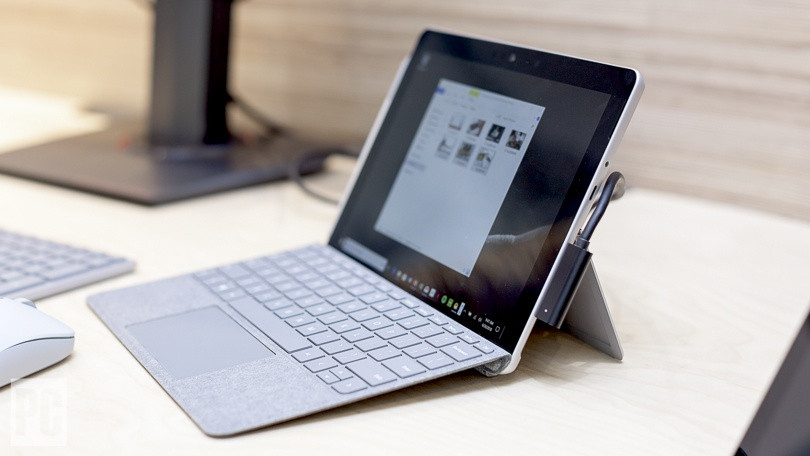 Surface Go is a tablet from Microsoft and has a Windows 10 operating system. It also provides a kickstand to support it. Although Surface Go design is similar to its older sibling, the Surface Pro, this device costs more affordable. You can get it at $399.
The Surface Go screen size is 10 inches with a resolution of 1,800×1,200 pixels. At the top of the screen, you can find a camera that can scan the user's face. This series relies on the seventh generation processor supported by two CPU cores.
Who is the best laptop under $500 from the seven options above? Well, that's the recommendation of the best cheap laptop 2019. Even though it's low-budget, they have high specs that are worthy of your consideration.
Tags: best laptop, cheap laptop, laptops