A cheap gaming laptop is a popular device among techno enthusiasts. That's because most people want a cheap laptop with excellent specifications. But, the price of gaming laptops normally over $1000. It means the price of a low-budget gaming laptop is under the normal cost of most gaming laptops. So, here are the best cheap gaming laptops under $1000 in 2019.
MSI GF63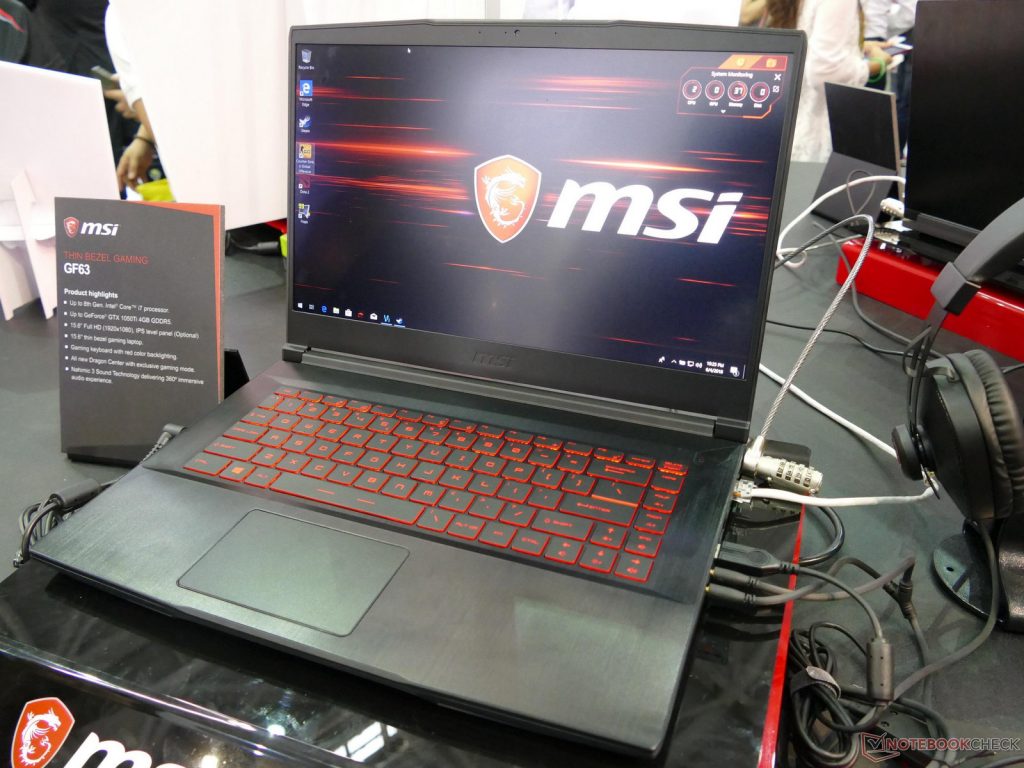 Although the MSI GF63 is intended for entry-level gamers, the outside design is not ordinary. This laptop has a black aluminum surface with a red MSI logo on the back. Besides, the use of the eighth generation Intel i7 inside the MSI GF63 is quite surprising. That processor is strong enough to run middle to upper-class games, including AAA games.
For the graphics card, you can find an option to use NVIDIA GeForce GTX 1050 and NVIDIA GeForce GTX 1050 Ti that has 4GB DDR5 VRAM. Then, you can play the latest games in the medium to high setting at 1080p resolution with the help of the GPU. The price of this laptop is around $799 at the market.
As a cheap gaming laptop, the MSI GF63 also has a good sound system. For this reason, this gaming laptop is equipped with Audio Boost so that the sound detail can be increased up to 30% with the help of Audio Power Amplifier and gold-coated audio jack. You can set some sound options through Nahimic 3 as well. That system helps you to calibrate audio, adjust frequencies, virtual surround, sharper sound, and change sound.
Dell G7 15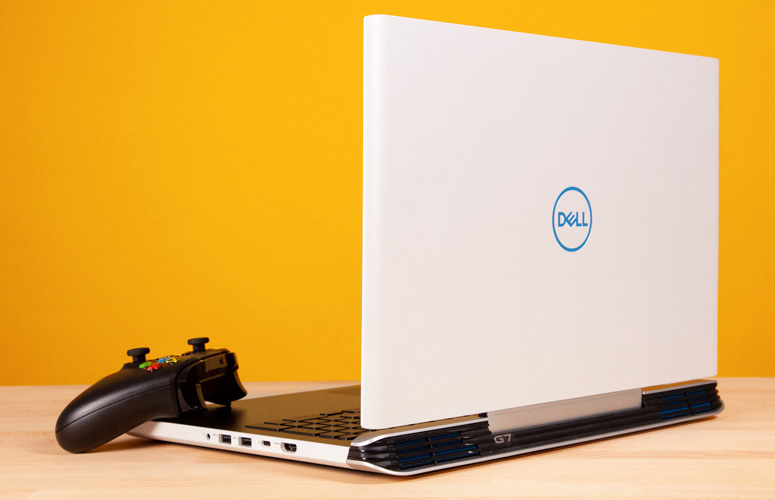 Dell G7 15 is one of the gaming laptops under $1,000. It is available with a 1X USB 3.1 Gen 2/Thunderbolt 3.0 Type-C, 2X USB 3.1 Gen 1 connector, and 1X HDMI. This series also provides a security lock slot, 1X DC-INPUT, and 1X RJ45. For Dell Gaming G7, the cooling system relies on two cooling fans to release hot air backward.
G7 offers the colors Black and Alpine White for the body. Dell provides refreshment for the gaming laptop by presenting different colors than most mainstream products. Compared to the G3 series, this laptop is more aimed at gamers who want higher performance. G7 has a slightly fuller body than its compatriot, about 25 mm. You can buy this laptop for around $849.
Asus TUF Gaming FX504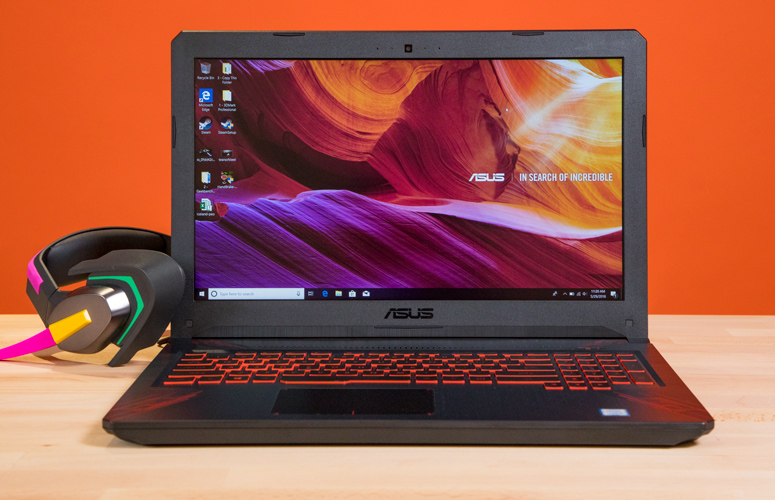 It uses the eighth generation Intel Core i5 or Coffee Lake and GTX 1050. That makes this gaming laptop superior to ROG that also use the GTX 1050 and the seventh generation Intel Core i5 processor or Kaby Lake. The body used on the ASUS TUF Gaming FX504 is very capable as well. It can reduce the heat generated by the processor and graphics chip in it.
As a result, when you use FX504 to play video games or edit videos for a long time, it still doesn't feel hot at all. The fan and keyboard durability is indeed the selling point of this laptop. So, for you who want a gaming laptop that has sturdy durability, the ASUS TUF Gaming FX504 is a perfect choice. This machine has good performance and is robust in everyday application. On Amazon, this laptop is sold for $699.
Acer Nitro 5 Spin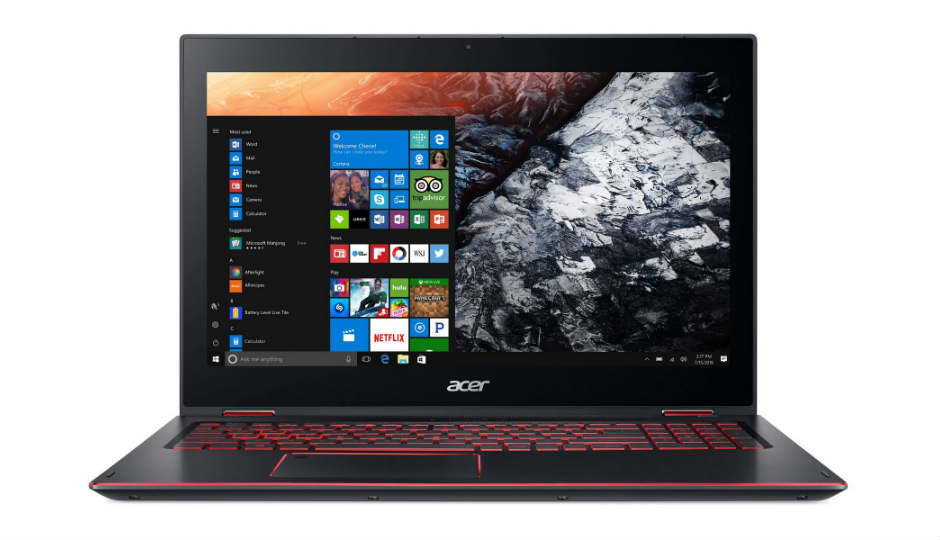 Nitro 5 Spin has a very thin body, only 17.9mm. The weight is also only 2.2kg. However, the entire body of this gaming laptop is coated in iron which is colored red and black to display a sturdy and energetic impression.
Another advantage of the Nitro 5 Spin design is that it offers convertible features. This laptop screen is very flexible because you can play it up to 180 degrees. This machine is suitable for the type of games that do not need a keyboard.
This device is powered by an eighth generation Intel Core processor, Intel® Core i5, as the brain of Nitro 5 Spin. It makes all processing performance 1.45 times faster than gaming laptops with previous generation Intel processors. Lastly, this laptop starts at $949.
Lenovo Legion Y530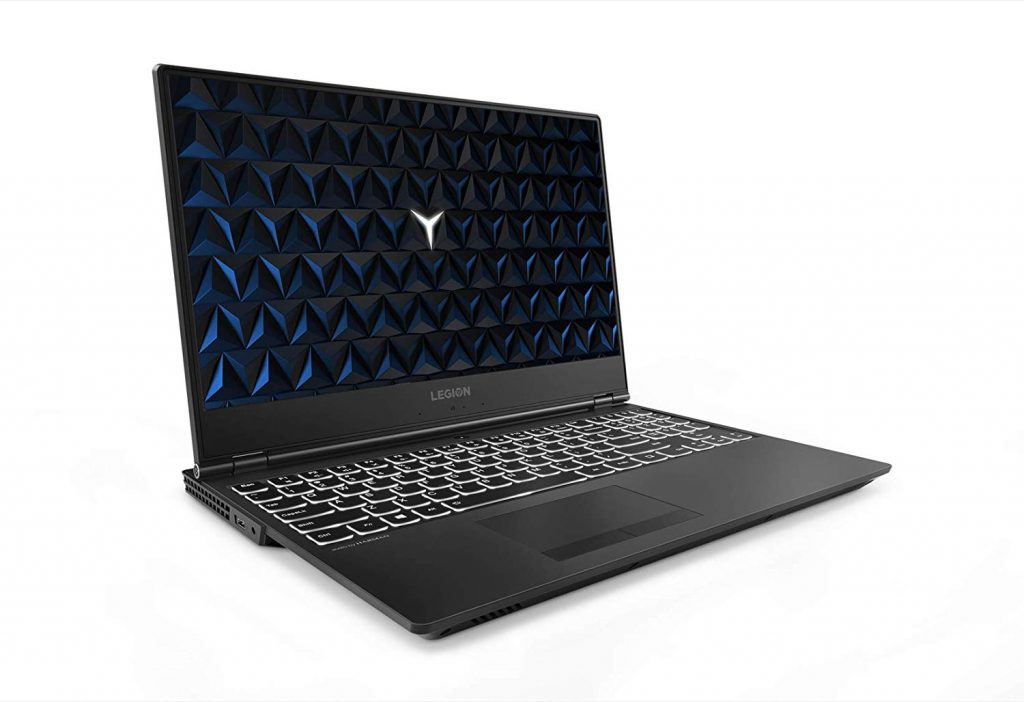 Carrying the motto "Stylish on the outside", the Lenovo Legion Y530 has a cleaner and smoother outside look. This gaming laptop measures 15 inches with a thickness of 24 mm and weighs 2.3 kg. This size makes it easy for you to carry Legion Y530 anywhere, whether at home or office. This series should be around $749.
This device also features the 8th generation Intel Core Mobile processor. For a professional gaming experience, this laptop gets support from Intel Optane Technology which has 6 cores and 12 threads. Meanwhile, the Legion Y530 graphics uses NVIDIA GTX 1050Ti with options up to GTX 1060. The graphic is further supported by the DirectX12 feature. So, you can play games very quickly and smoothly with more efficient power.
That's the best cheap gaming laptop under $1000 in 2019 that is worthy to consider. Even though it's cheap, these laptops can still support your gameplay. So, please specify options according to your budget and criteria.
Tags: cheap gaming laptop, games, gaming, gaming laptop