Released in 2015, the Apple Watch is now being the most popular wearable device in the world. Started out as a technology to reduce iPhone users' screen time, the Apple Watch is now part of the fashion. In its latest Series 4, the Apple Watch even included customizable Apple Watch bands to match the users' daily outfit.
Getting to Know the Types of Sizes and Finishes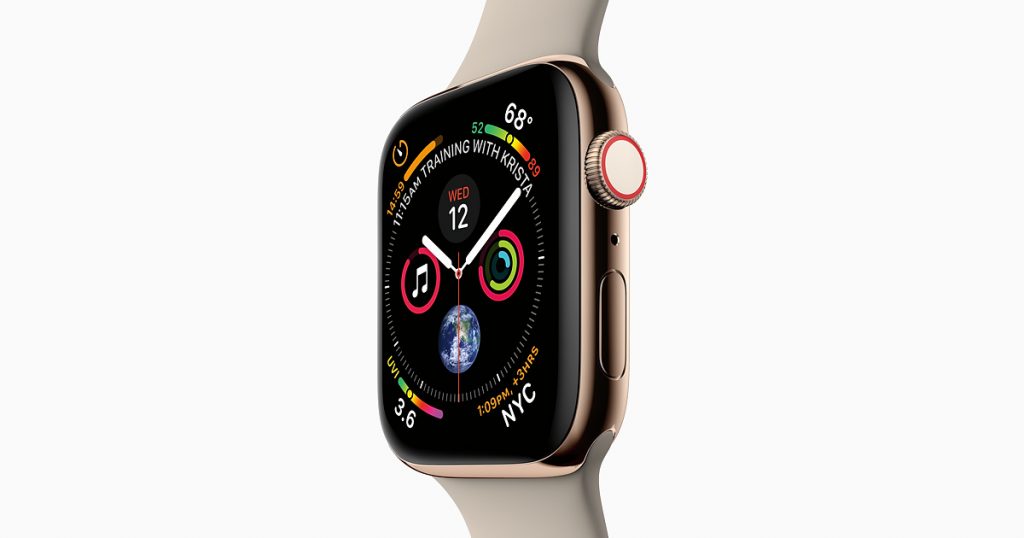 What is your daily outfit looks like? Is it formal, sporty, casual, or sparkly? The Apple Watch Series 4 features different materials on the watch and endless choices on the straps. With that much of an option, you will find that the Apple Watch is now your everyday fashion items.
The Apple Watch Series 4 comes in two different larger sizes. While the former Series 3 came out in 38mm and 40mm options, the Series 4 offers bigger screens in 44mm and 40mm. What if you have many straps from the late Series 3? Worry not, the older straps can still fit into the watch so you don't have to start over your Apple Watch bands collection.
On the finishes, Series 4 offers two types of materials—aluminum and stainless steel. The aluminum features 3 main colors which are silver, space gray, and gold. For a glossy finish, the stainless steel material offers the variation in silver, space black, and gold.
5 Best Straps for Every Style
Though you can still use your old Apple Watch straps, Series 4 also features sets of straps that are yours to choose. Not only from the official store, but you can also even customize your Apple Watch with the third-party Apple Watch bands brands. Let us take a look at these 5 best straps that might just suit your style:
1. The Nike Loop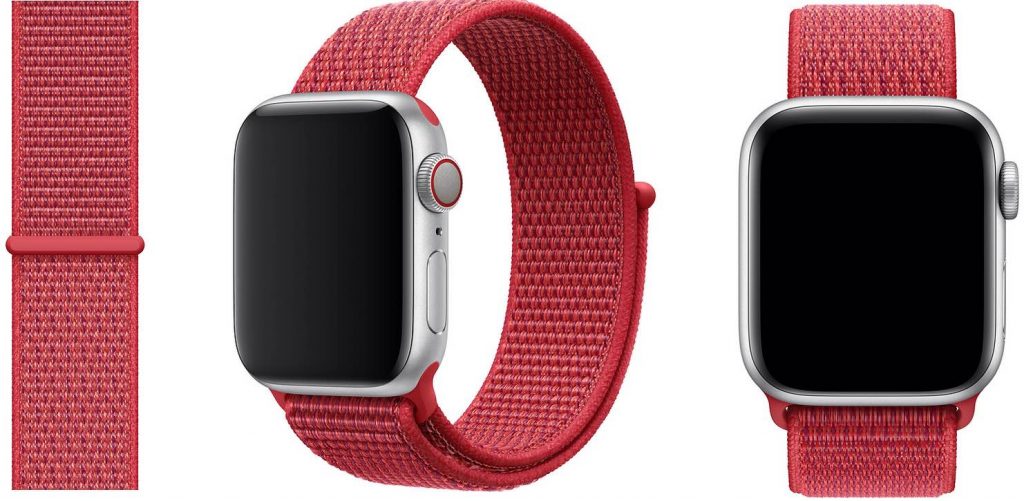 This strap is a product of collaboration between Apple and Nike. Though Apple has its own original sports strap, the Nike Loop is definitely worth to try. It uses the fluoroelastomer material with holes to keep the skin breathing during an exercise session.
This exclusive sports band can be bought from Apple with 3 types of color: Pure Platinum (white), Volt (Green and Black), and Anthracite (Black). The Nike Loop is the perfect match for those who like to appear sporty or is always on-the-go.
2. Milanese Loop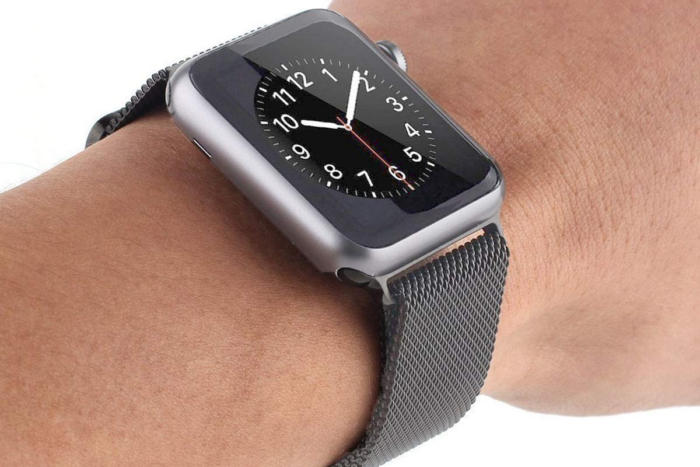 The iconic Milanese mesh has been around for centuries. Apple takes on this type of strap and added the flexibility on a full magnetic feature on the strap. The flexible secure system makes the Milanese Loop fit right onto any size of wrist.
Though it is more suitable for those who like to look classy and formal at the same time, this Apple Watch strap can be worn by both Man and Woman. It comes in 3 elegant options of color: gold, silver, and space black.
3. Modern Strap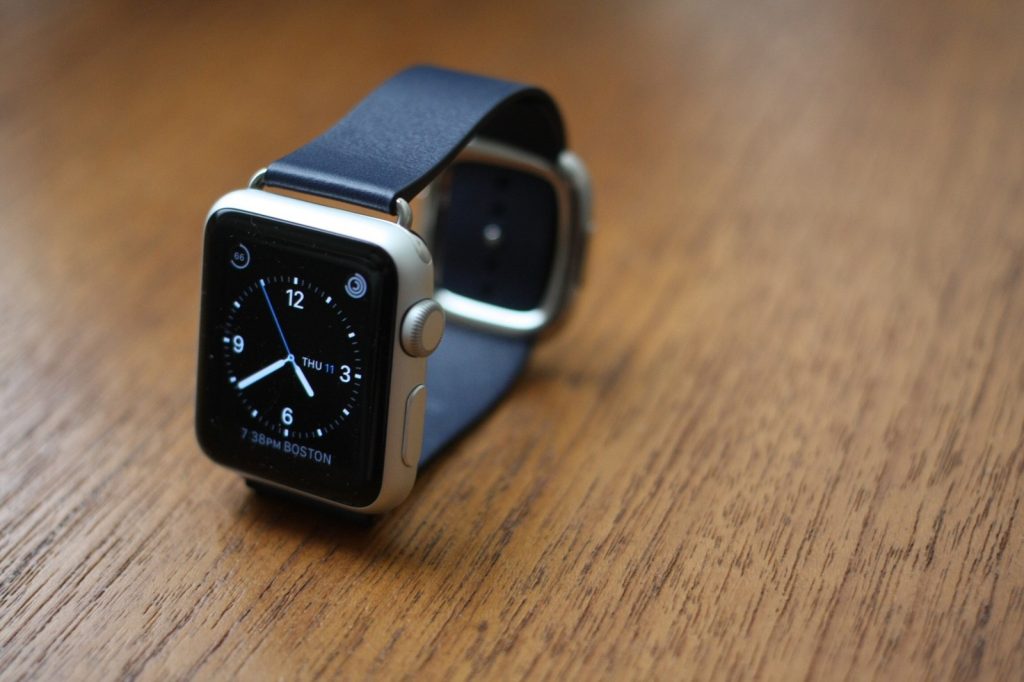 This fancy strap is made from NASA-grade leather with a smooth texture. The magnetic closure gives and secure lock while keeping the watch looks elegant on the wrist. Comes in four colors—Cape Cod Blue, Peony Pink, Forest Green, and Ruby—this strap is suitable for an active woman in formal or informal occasions.
4. Hermѐs Leather Strap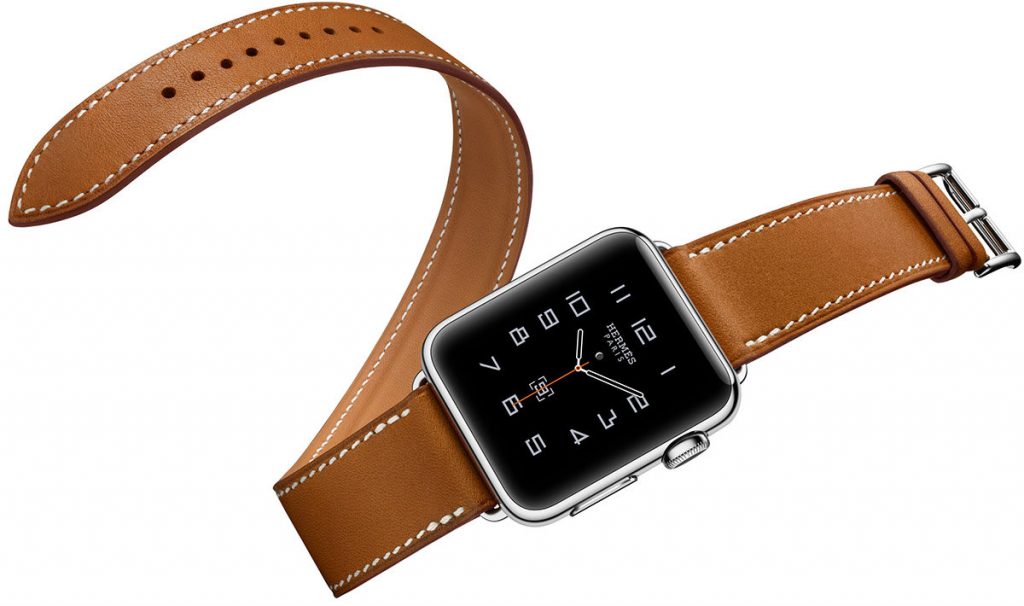 In creating straps for Series 4, Apple did more collaboration with a luxury brand, Hermѐs. It is a continuation of the Series 3 straps and the Hermѐs edition of Apple Watch.
Indeed, Hermѐs has a special place in those who click with the brand's design and personality. In this latest series, Hermѐs and Apple added two more colors, Bordeaux (pink) and Indigo (orange), to the collection.
5. Apple Leather Band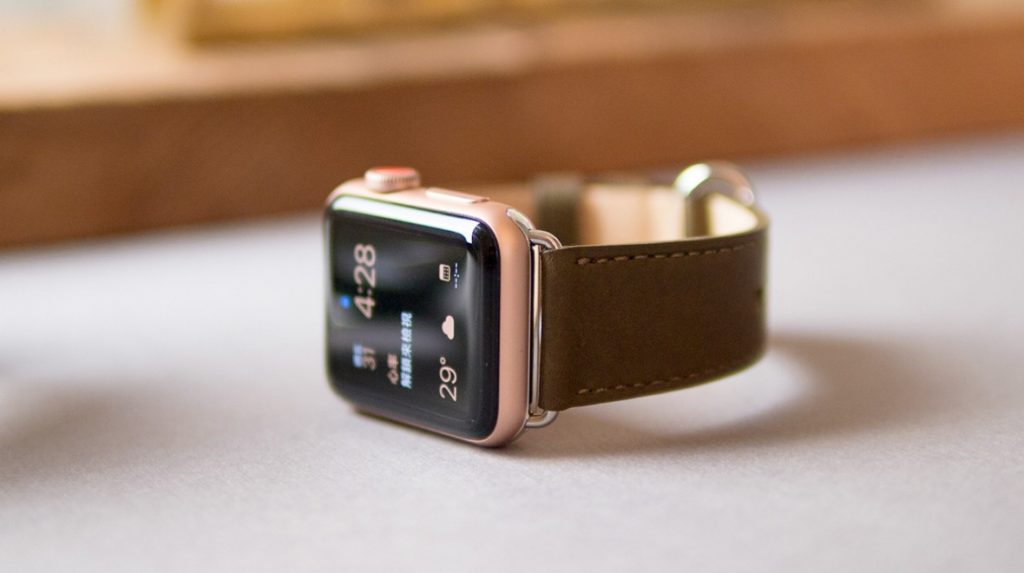 Just like all of its products that offer elegance in simplicity, the Apple leather band is made from high-quality Venezia leather. With the use of a smart magnetic field, the pebbled-textured leather band would fit perfectly in your wrist.
However, this original Apple strap might be more suitable for men as it comes in three darker colors: Cape Cod Blue, Forest Green or Stone.
Does the Bigger Screen Make It Harder to Match?
Though some people prefer the smaller screen to accommodate the Apple Watch into their daily outfit, the addition of several millimeters does not affect much on the appearance. Furthermore, the latest Series 4 comes in smoother and rounded edges. It gives the watch an even more wearable look. The key to matching the Apple Watch bands with your daily outfit is to have the right material and color. As a recommendation, it is safer to keep 3 – 5 types of bands for you to use daily. If you want to have more options on the price and models, you can also find some third-party brands that produce the Apple Watch straps with the right measurement.
Tags: apple, apple watch, smartwatch, watch