Backing up data from your Apple device is crucial as you don't want to have the risk of losing the data once your device is lost or broken. Fortunately, Apple has provided its users with the best storage available. The best thing about it is that it's relatively easy to backup iPhone to iCloud and iTunes. You can freely choose between doing backup iPhone to iCloud or iTunes.
If you are a new user of the iPhone, you may need some time to figure out the way the backup works. However, you can learn it in just a few steps. Both of the back-ups can be used simultaneously, and you can pick one to be your main backup destination.
How the iCloud Backup Works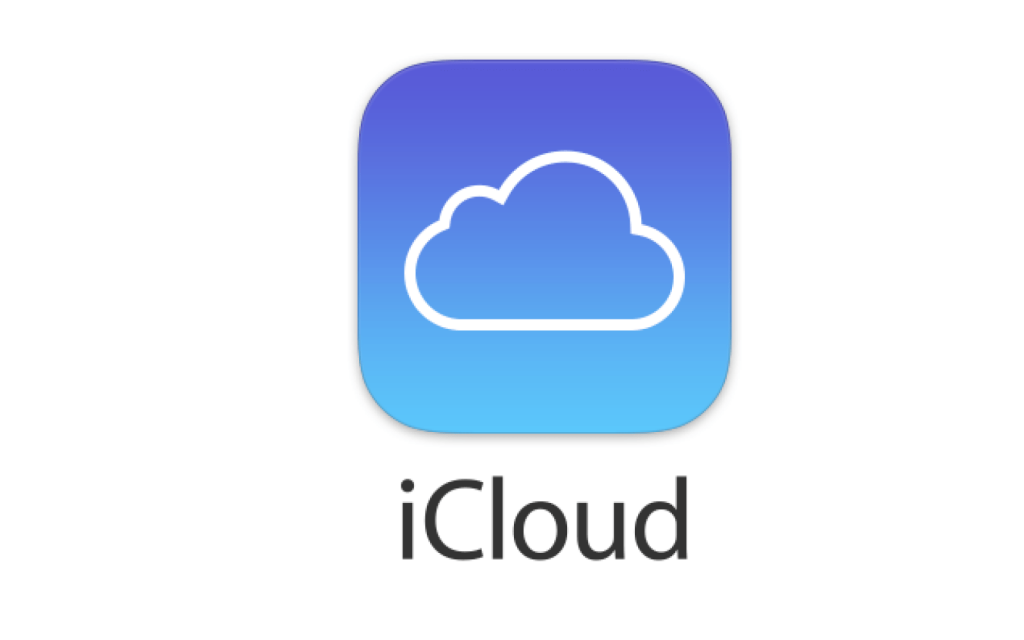 Basically, the iCloud backup works by storing the important information and settings you have in your iPhone device. Since it connects with your device's account, you can set the backup to occur daily as long as you have a Wi-Fi connection.
Here are some of the things that you need to notice about the backup iPhone to iCloud process:
Once the account is set up, you will have a free space of 5 GB to store your data.
There are paid upgrades available if you need more storage space. You can opt out for 50 GB, 200 GB, or 1 TB upgrades depending on your needs and budget.
It can be activated easily by tapping the icon iCloud under your iPhone profile.
You will need to plug in the iPhone to a power source since the backup process may take some time.
The iPhone screen should be locked and avoid using it while the backup process is on.
Make sure you have a stable Wi-Fi connection to make sure the backup is not interrupted.
Settings, photos, videos, contacts, and files are backed up automatically once the setting is on.
On the iPhone's Setting, you will find a profile with your name on it. If you tap on it and scroll on the menu, there will be the iCloud icon where you can activate the automatic backup process.
Items that You Cannot Store on iCloud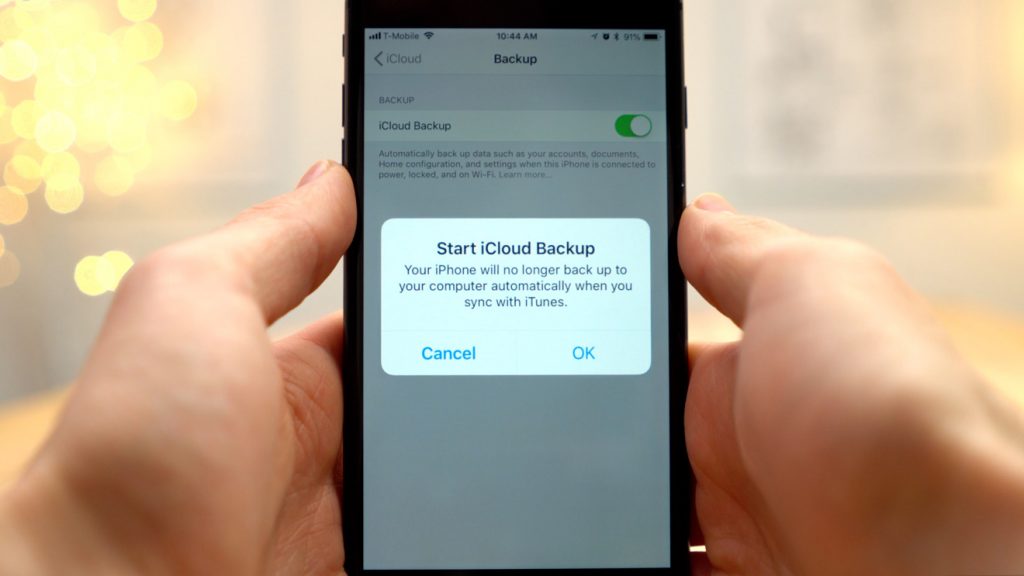 However, there are items that you cannot store on iCloud. Still, it shouldn't be an issue since Apple has set a smart sorting system where the device will avoid files and information duplication. This will definitely make the storage more efficient and organized.
To understand this matter, here are some of the list of the items that are not stored on iCloud:
Touch ID settings
Apple Pay settings
Data that is already stored in other cloud services and iTunes
Music Library and App Store information that is stored in iTunes
Besides storage efficiency, the reason behind those omitted backup is security and privacy matter, especially for the Touch ID and Apple Pay settings. Indeed, Apple has been trying to create a convenient and secure backup system for its users.
Upgrading the Capacity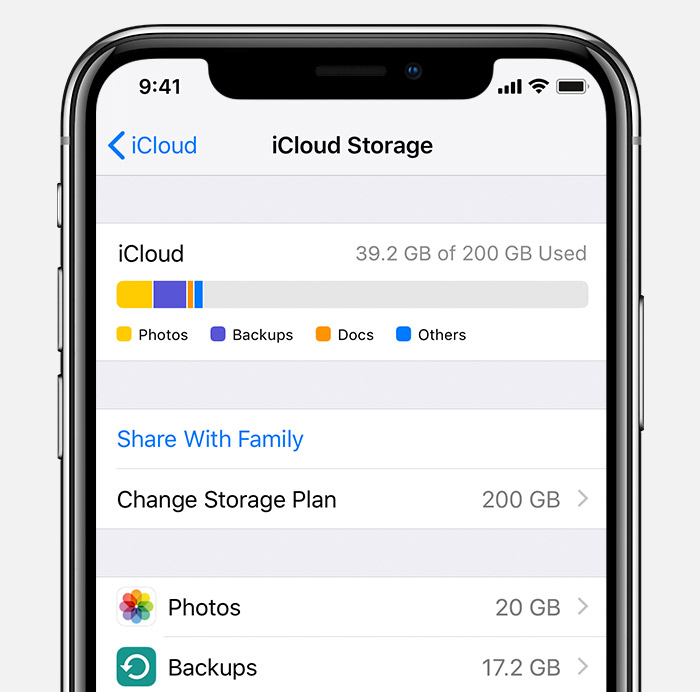 Lately, the iPhone has been the main device for all purposes, from daily communication, storage, to business matters. The amount of data produced by an iPhone makes it critical to have adequate storage. However, the basic plan of iCloud only comes in 5 GB of storage which may not be sufficient to back up all the photos and videos.
In fact, some people need more storage space than others. Though you can definitely opt for bigger internal iPhone storage, upgrading your iCloud account can be something to consider. Despite its steep price, there are logical reasons to upgrade your iCloud capacity.
Upgrading the iCloud storage would be most useful if you use more than one Apple devices. With an upgrade, you can manage the data across devices and access it from anywhere.
The iCloud storage can be used collectively with your family members using the Family Sharing feature. That way, the upgraded storage would not be wasted.
Less fuss on switching between devices and buying a new device.
You don't have to struggle to have more free cloud storage accounts.
Restoring Data from the iCloud to iPhone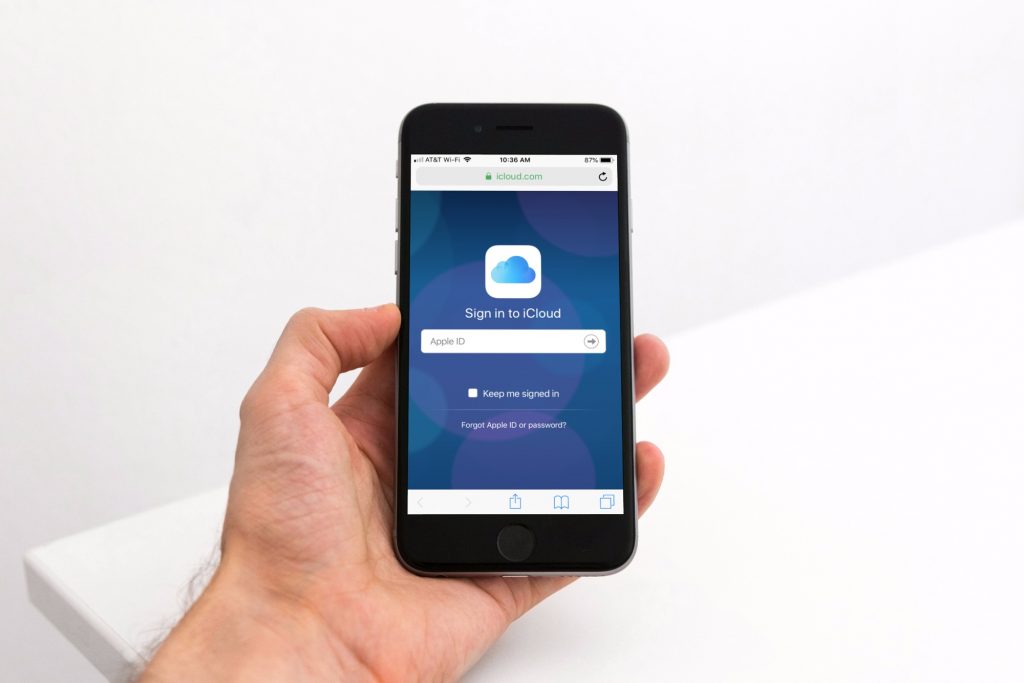 Besides doing the backup iPhone to iCloud remotely, the iCloud can also be used to restore data to your iPhone device. This would reduce the time it takes to transfer or switch to another Apple device.
From your new device, you just have to do the iCloud sign in and pick one of the backup lists that you have made. Since the iCloud has stored all the account and setting information from your previous device, it will take less process to set up all the preferences.
 Some people like to use both of the iCloud and iTunes, while some others may be loyal to just one backup. With its convenience and place flexibility, choosing the iCloud might be the best choice especially if it fits your mobility and storage needs.
Tags: backup iphone, icloud, iphone